Commercial Roofing in Mobile County Alabama
Are you searching for a reliable and trustworthy commercial roofing contractor in Mobile, Alabama?  If you need to repair, replace, or install a new commercial roofing structure, then contact us today!
Rellim Contracting is a family-owned and operated located in Mobile, Alabama. Rellim Contracting, LLC is operated by Murdock Miller along with a great team of professionals. When you choose to work with the team at Rellim Contracting, we will provide you with exceptional service based on integrity and professionalism. If you are in need of a high-quality commercial roofing contractor, then look no further than Rellim Contracting.
We can repair and install commercial roofs on commercial buildings, apartment complexes, churches and more.
We repair, install and replace various types of commercial roofs including: flat roofs, TPO roofs, EPDM roofs, torch down roofs and modified bitumen roofs.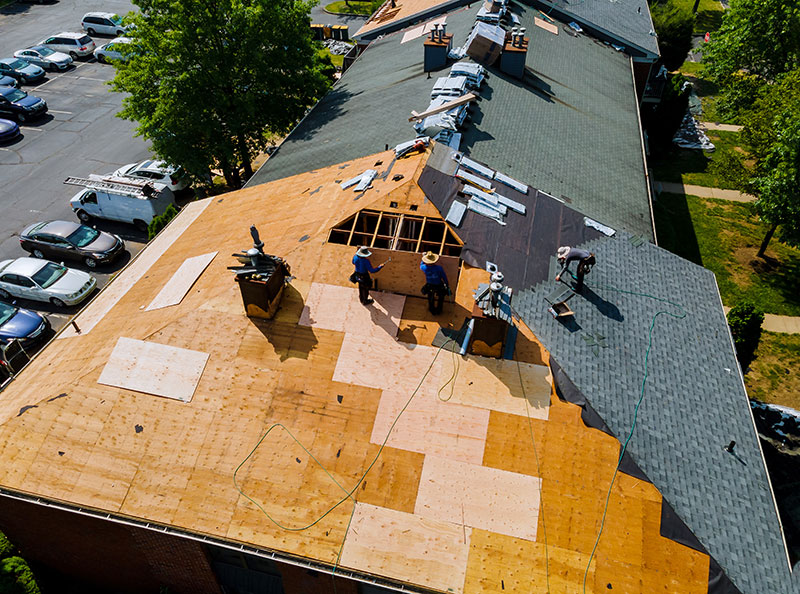 At Rellim Contracting, we take pride in our work, and guarantee that our customers are satisfied throughout the entire process from start to finish. Our team of experts will make sure your project is completed on time and within your budget. We will work with you to ensure that when you hire Rellim Contracting for your commercial roofing project, you will be satisfied with the results!
We aren't just a roofing contractor, we are also your roofing partner. If you're looking for quality commrercial roofing services, look no further than Rellim Contracting, LLC. At Rellim Contracting, we strive for excellence in all of our products but we also know that a truly great experience is customer service. The first thing we build with our valued customers is trust!
Give us a call today at 251-533-9357 for a free quote.