Rellim Contracting Your Local Roofers & Roofing Contractors in Mobile, AL
Welcome to Rellim Contracting
Discover Your Trusted Local Roofers in Mobile, AL
From residential to commercial, we at Rellim Contracting have got your roofing needs covered in Mobile, Alabama. Specializing in both exterior and interior projects, our team has upheld the integrity of homes with high-quality roofing services for several years. This has furnished us with considerable local experience and substantial expertise. Our seasoned professionals are committed to not just meeting, but exceeding the highest standards on each project. Whether it's a simple gutter cleaning or a complex leak roof repair, when you embrace our services, we pledge to go the extra mile. We promise you a roofing structure that's designed to meet your specific needs, evoke your satisfaction, and garner favorable feedback.
Understanding Our Quality Services and Commitment
As your trusted roofing contractor in Mobile, AL, the quality of our service is cemented in our commitment to you. We're passionate about prolonging the lifespan of your roof, ensuring it withstands extreme weather conditions, maintaining the aesthetic appeal of your property and, above all, guaranteeing your comfort and security. Rest assured, we utilize the finest quality materials coupled with cutting-edge roofing technologies that highlights our dedication to manufacturing excellence and product improvement.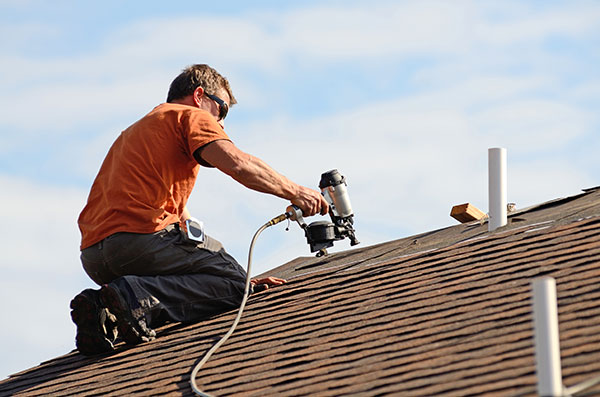 We prioritize our customers, aiming to deliver superior customer service and a stress-free roofing experience every step of the way. Additionally, we also aspire to be a net-positive company, touching lives in our community by leaving a handprint that lasts a lifetime, which is beyond our footprint. Our operations and working methodology are directed towards sustainable solutions ensuring a healthy environment.
If your looking for a professional contractor that meets deadlines while bringing quality and value to your project, look no further. All the staff is friendly and courteous. I worked with Haven the most and she blew us away! Customer service and follow up is becoming rare traits these days. Looking forward to working with you in the future!
Comprehensive Roofing Solutions We Offer
Mobile Alabama's Professional Shingle Installation and Replacement Company
Dedicating more than two decades to perfecting our craft, we've established ourselves as one of Mobile, Alabama's leading shingle installation and replacement companies. Whether you need roofing shingles or laminate shingles installed, we've got you covered. We've also perfected the installation job to ensure durability and attractiveness.
Quality
We use the highest quality shingles from roofing nails to the very last shingle itself. We ensure they endure the test of time and harsh weather conditions.
Detailing
Our expert roofers ensure that every shingle is installed perfectly using top-of-the-line roofing nails, offering better weather resistance, and roof longevity.
Variety
From roofing shingles to laminate shingles, we offer a variety to match your aesthetic preference.
Warranty
In addition to the excellent installation job, we provide a three-year workmanship warranty, ensuring that our work will stand the test of time.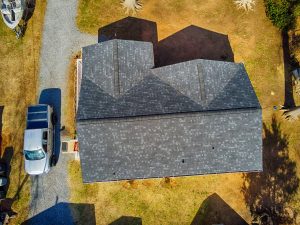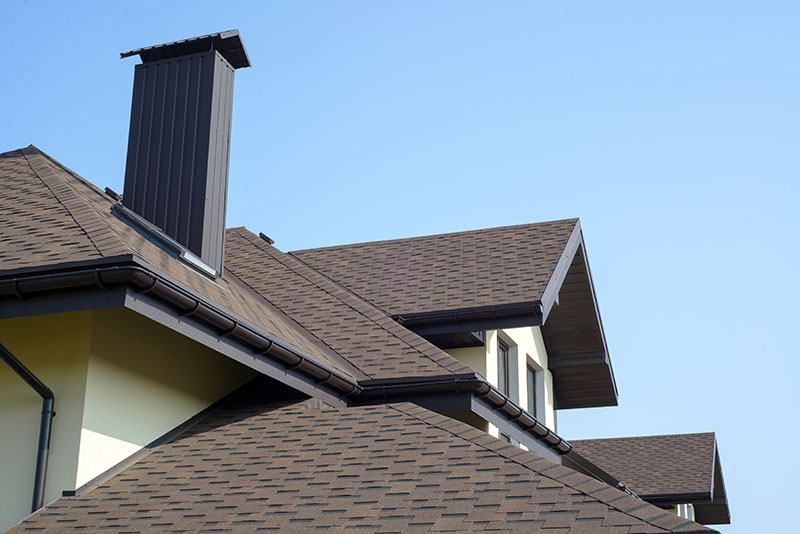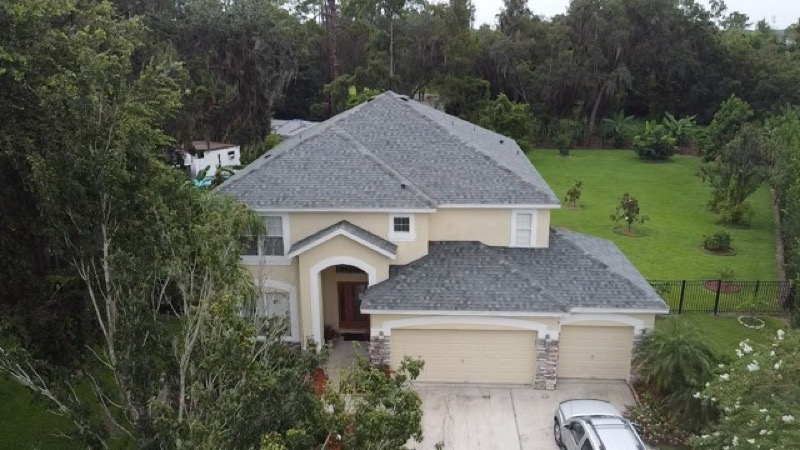 Choose us for reliable shingle installation and replacement that combines professional workmanship, high-quality materials, and excellent customer service. We strive to meet and exceed your expectations!
We had Rellim install a new tile roof. From the start, the project manager Ross gave our family great confidence we would be very happy with their work and any issues that came up would be promptly remedied. I'm happy to report we are indeed happy with the outcome. The crews were punctual and worked hard until the job was completed. Anytime we had a question or concern Ross was immediately available to talk at stop by. Try finding that today! We recommend this company whole heartedly. Final "shout out"'to Zoe in the office, she is stellar at her job!
Expert Asphalt, Fiberglass and Composite Roofing in Mobile, AL
When it comes to Asphalt, Fiberglass, and Composite Roofing, we're the specialists in Mobile, Alabama. These roofing types are not just beautiful but are also durable and long-lasting, providing exceptional weather resistance.
Highlights of our Service Offering:
Versatility
By offering a range of colors, styles, and finishes, we can match any home style or architectural design with ease.
Durability
Asphalt, Fiberglass, and Composite are known for their strength and durability, standing up to the toughest of weather conditions. Our professional installations further enhance this durability.
Value for Money
These roofing materials provide excellent value, fusing affordability with excellent performance and life span.
Eco- Friendly
We source products that are environmentally responsible and sustainable, reducing the impact on our environment.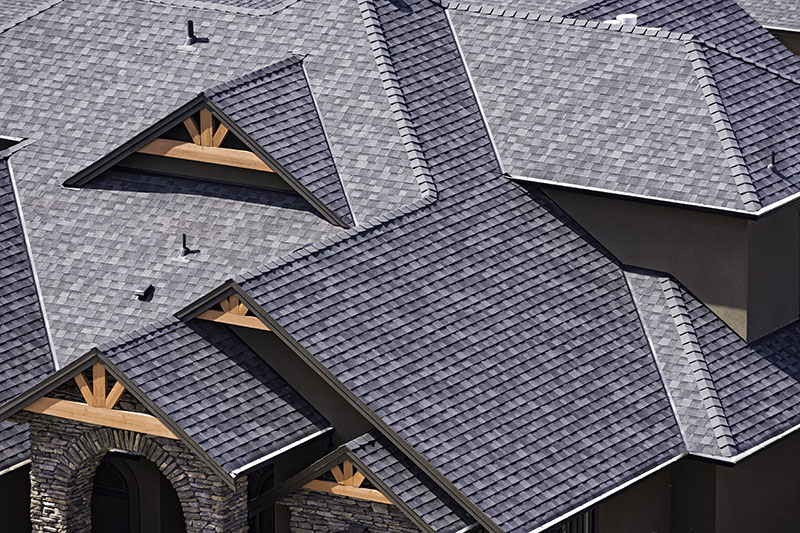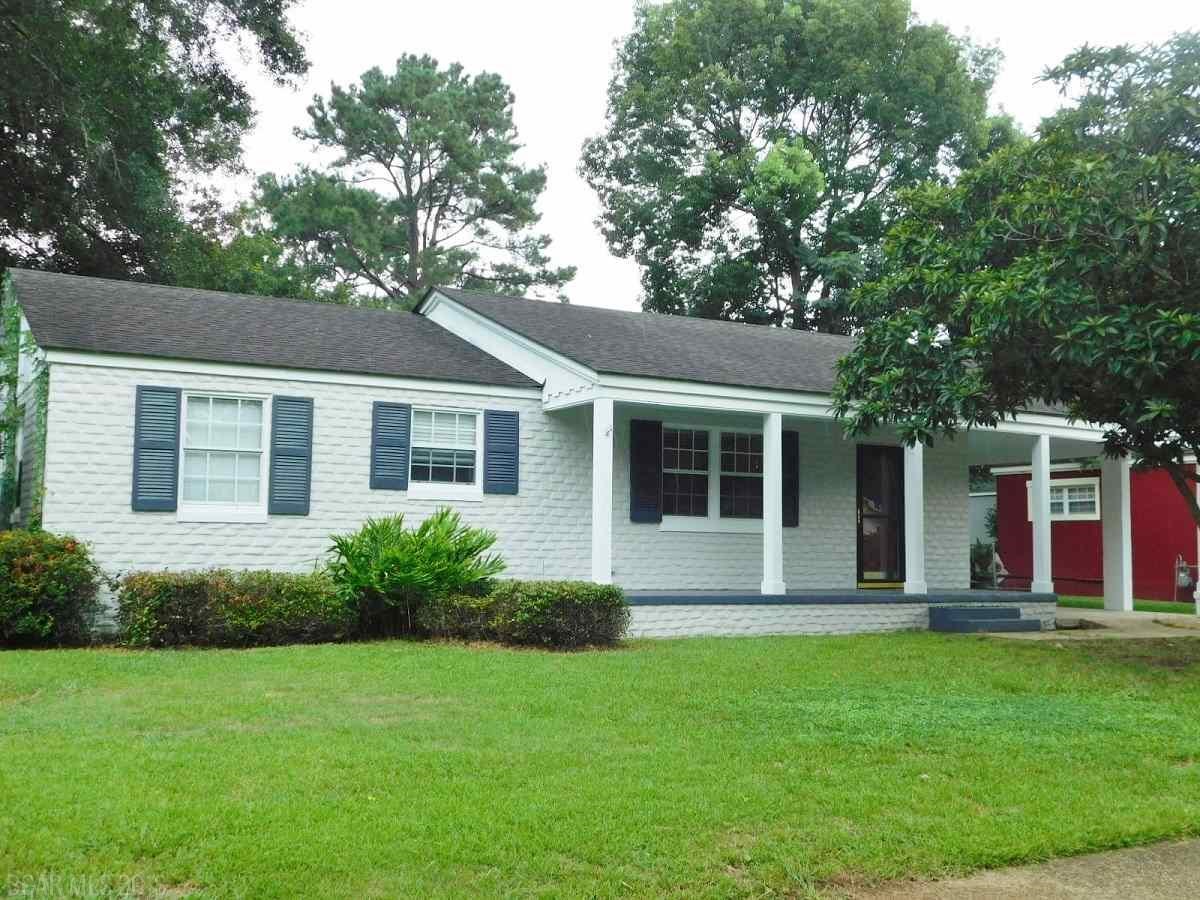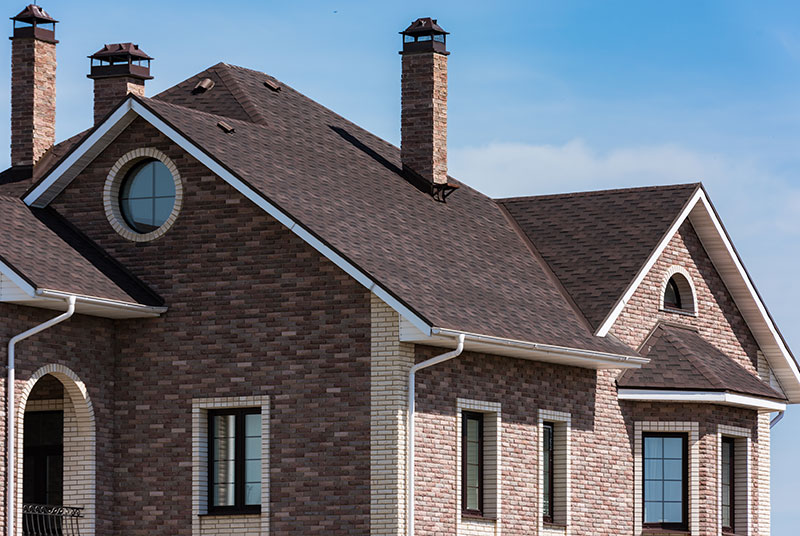 Allow us to enhance the endurance, aesthetic appeal, and insulation of your roof with our expert services and unmatched professionalism in Asphalt, Fiberglass, and Composite Roofing.
Just had our tile roof replaced by Rellim. What a great job!! Under the watchful eye of John installation and final cleanup went smoothly and professionally. I highly recommend Rellim
Top Metal Roofing and Replacement in Mobile, AL
We're proud to be the premier choice for Metal Roofing and Replacement in Mobile, Alabama. Our expertise shines in various facets of roofing systems, including the installation of high-quality metal shingles. These shingles deliver multiple benefits, making them a splendid investment for homeowners.
Why choose our Metal Roofing Service?
Longevity
With proper maintenance, our metal roofs, especially those made with sturdy metal shingles, can last between 40-70 years—significantly longer than traditional asphalt roofing materials.
Durability & Safety
Our roofs are reinforced with metal flashing, making them resistant to fire, mildew, insects, and rot. They can also withstand high winds, making them a steadfast choice for Mobile's climate.
Energy-Efficiency
Metal roofs, notably those with metal shingles, help reflect solar radiant heat, leading to energy savings of up to 25%. An ideal way to keep your home cooler!
Wide Variety
Our metal roofs, complete with various styles of metal shingles and flashing, come in many styles, colors, and finishes, providing a unique aesthetic and great curb appeal.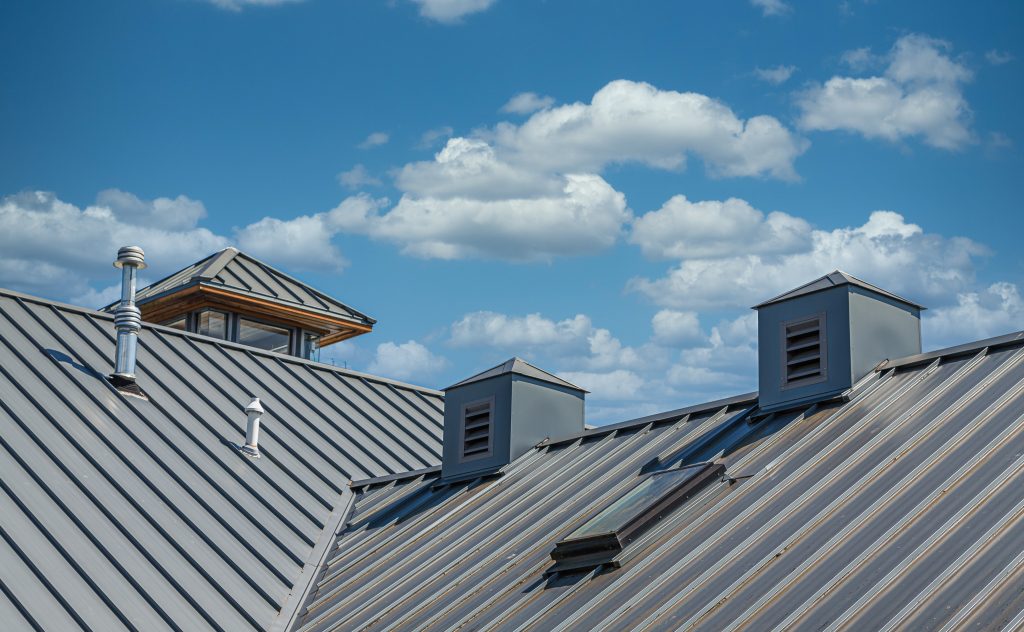 Our commitment to quality and customer satisfaction distinguishes us as a leading Metal Roofing contractor in the area. Trust your roof with the best, and expect a structure that stands the test of time.
Roof Repairs in Mobile, AL
Roof repairs are a core service in our business and we take great pride in being one of Mobile, Alabama's most trusted roof repair specialists. Not only are we adept at commercial and residential roofing, but we're also experts at managing both small and large-scale roofing repair projects. We administer an array of repair services to rectify any issues you might be experiencing – from leaks to storm damage, mold remediation to shingle replacements.
Why choose our roof repair services?
Experience
Our combined wealth of experience in tackling roof repair residential roofing problems as well as other repair projects allows us to quickly diagnose and rectify issues efficiently.
Quality
We don't cut corners. With our roofing repair project proficiency, our team uses best-in-class materials and workmanship to ensure repairs last.
Quick Response
Whether it's rectifying minor gutter damage or undertaking a substantial residential roofing repair project, we respond swiftly to prevent more harm.
Transparent Pricing
The average homeowner can expect to spend approximately $1,100 on a roofing repair project. Keeping this ballpark figure in mind, we offer a comprehensive, free, and detailed quotation, giving homeowners a clear picture of what to expect, with absolutely no hidden costs.
Our commitment to quality and customer satisfaction distinguishes us as a leading Metal Roofing contractor in the area. Trust your roof with the best, and expect a structure that stands the test of time.
Rellim Contracting is One of The Top Roofing Companies in Mobile, AL
Selecting a roofing company is a crucial decision, and we understand you want nothing but the best. We are proud to have established Rellim Contracting as one of the top roofing companies in Mobile, AL. Reasons for our top-ranking status include our consistency in delivering quality services, our adherence to timelines, a professional team of experienced roofers, and our unparalleled commitment to customer satisfaction.
High-Quality Materials
We never compromise on the quality of materials used in each project.
Expert Craftsmanship
Our team of skilled roofers ensures every project gets perfect execution, meeting all expected standards.
Customer Oriented
We place your needs and preferences at the center of every project.
Price Transparent
No hidden costs or surprise charges. We maintain complete transparency in our pricing.
Industry Experience
Years of experience in the local market has given us a deep understanding of roofing needs specific to Mobile, AL.
You don't have to take our word for it though. You can read customer reviews and testimonials to hear from the people who matter the most – our satisfied clients!
My husband Keith and I can't begin to thank Rellim for the absolutely fantastic work they did replacing our roof which was totally damaged during the hurricane last year. Their project manager Ross is such a professional keeping us informed with every step of the process. Each individual team are experts in their trade. Their attitude, professionalism and experience is 10+. Their customer service is beyond amazing. We felt they were a part of our family. The conditions were extremely hot yet their efforts were 150%. The small things we did for them, lunch, snacks, chocolates and ice cream were so much appreciated-we appreciate all the hard work they did for us. Our home is beautiful once again. We would highly recommend Rellim for your home needs. Thank you, thank you thank you Rellim 👍🇺🇸🤩. We give them a 5 in every category
Keith and Louise Elleo
Venice, FL
Certified Contractors for Guaranteed Quality
Rellim Contracting prides itself on working with certified contractors to continue offering superior workmanship consistently. As a recognized GAF Master Contractor, our team has distinguished itself by meeting exacting standards in the categories of Performance, Reliability, and Service.
GAF Master Contractors signify quality, trustworthiness, and dependability in every aspect of roofing solutions. With a minimum of five years of experience, they are highly qualified, trained, and certified to offer enhanced GAF commercial warranties and guarantees.
What else makes our contractors extraordinary?
Liability Insurance
They have $1M+ Liability Insurance and Worker's Compensation Insurance. This offers coverage protection, allowing you to relax, knowing that you're safeguarded.
Good Standing
Our contractors have a sound standing with the Better Business Bureau.
Excellent Credit Rating
Hold an impressive credit rating per Experian, signifying their financial trustworthiness.
No Limits
They offer 30-year maximum term No-Dollar-Limit (NDL) Guarantees, ensuring efficacy in long-term installations.
As certified contractors, we are your connection to the strongest GAF commercial warranties and guarantees for your roofing.
Please note, while contractors enrolled in GAF certification programs receive benefits like rewards points and marketing tool discounts, they aren't employees or agents of GAF. GAF doesn't control these independent businesses.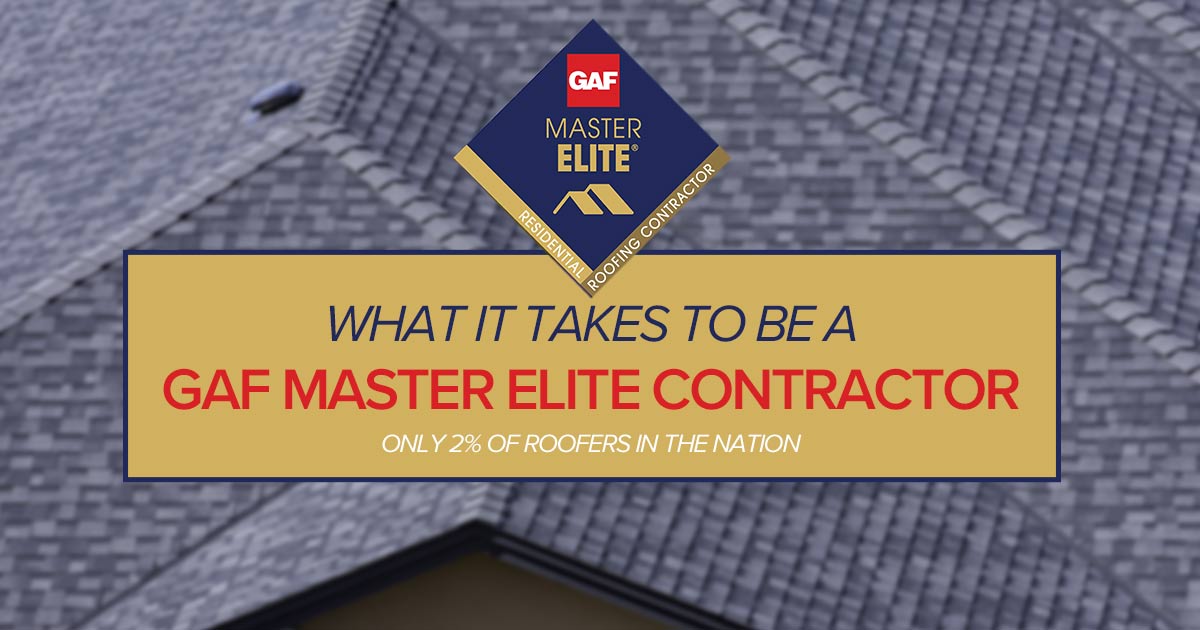 Choose Rellim Contracting, where certification guarantees quality you can trust.
Local Presence and Community Trust in Mobile, AL
Being a local business in Mobile, AL, we bring unique advantages to the table. We understand the pulse of this beautiful city and its distinct roofing requirements owing to the local climate and architectural styles. Most importantly, over the years, we've earned the trust and respect of our community through consistent high-quality work, professionalism, and superior customer service.
What makes our local presence significant?
Local Knowledge
We're adept at understanding typical weather patterns in Mobile, AL, which aids us in choosing the right roofing materials and designs resilient enough to endure local climate conditions.
Quick Response
Being local allows us to respond quickly to your roofing needs, especially during crises like storm damage or emergency repairs.
Community Trust
We've spent years establishing strong relationships and trust with local residents, who endorse our workmanship and service quality.
A Part of the Community
We believe in giving back to the community we serve and participate in local events, charities, and contribute to the local economy.
We aren't just operating a business – we're part of the Mobile, AL community, and your satisfaction is our success.
[Showcase a local review or local community event participation proof here]
Initial Consultation and Free Price Estimates
When embarking on a roofing project with us, the process begins with an initial consultation. We are always ready and willing to come to your property to understand your unique requirements, expectations, and budget constraints.
Our detail-oriented and experienced team will perform a comprehensive assessment of your current roof and discuss your goals for the project. We value transparency, so we're here to answer all your questions, clarify any doubts, and offer honest advice.
As part of our consultative approach, we offer free price estimates tailored to your specific needs, inclusive of material costs, labor, and any other pertinent details. This initial estimate is based on our understanding of your project, your personal preferences, and the details of your property. It provides a clear roadmap for the project and helps ensure your peace of mind.
Remember, you're always in control. We'll agree on the final pricing before any work begins, and you'll never pay before it's done. Trust us, you're in good hands.
Roofing Mobile Alabama Project Execution and Workflow
Once we've agreed on a plan of action and received your approval to proceed, we move on to the execution phase. Our workflow is designed to be efficient, effective, and centered on customer satisfaction.
1. Preparation:
Our team preps the work area to ensure minimal disruption to your everyday life. We protect your landscaping, pathways, and other property structures.
2. Removal and Cleanup:
We remove the existing material with care, navigating tricky areas and ensuring that your home remains secure even without a roof. Additionally, we perform a comprehensive cleanup regularly to maintain a neat and safe worksite.
3. Installation:
We install your new roof using high-quality materials, implementing industry-best practices, and meeting local building codes for safety and durability.
4. Final Inspection and Cleanup:
We conduct a final review of all work executed and perform a thorough cleanup. This includes the disposal of old materials and leaving your property just as we found it, but with a brand new roof!
5. Follow-up Consultation:
Once the work is completed, we don't just pack up and leave. We schedule a follow-up consultation to ensure that you are entirely happy with our work and to answer any questions you may have.
This strict adherence to a well-defined process workflow ensures you receive a top-grade roof installed with precision, skill, and care.
Roofing Mobile Alabama Project Execution and Workflow
Once we've agreed on a plan of action and received your approval to proceed, we move on to the execution phase. Our workflow is designed to be efficient, effective, and centered on customer satisfaction.
Hearing firsthand from our satisfied clients is an excellent way to gauge the quality of our services and the customer experience we offer. Here's what a few of them had to say about their experience with us:
"*Rellim Contracting came highly praised by a neighbor. Their working team was efficient and professional. They skillfully delivered the roofing work within an agreed timeframe and tidied up post their work completion. The new roof looks fantastic!*"
"*We needed an itinerant leak repaired urgently. Rellim Contracting performed efficiently and effectively. Very impressed with their work ethic and would recommend them to anyone in need of roof repair or replacement.*"
"*The folks at Rellim Contracting were fantastic from start to finish. They helped us navigate insurance claims to our roof repaired after storm damage. The new roof is of excellent quality and adds more to our home aesthetics.*"
Check out some more of our fantastic reviews and testimonials.
We're grateful for the support and trust our customers place in us, and we strive to keep exceeding expectations at every turn.
Frequently Asked Questions (FAQs)
Your Title Goes Here
Your content goes here. Edit or remove this text inline or in the module Content settings. You can also style every aspect of this content in the module Design settings and even apply custom CSS to this text in the module Advanced settings.
How often should roofs be cleaned?
Your roof should ideally be cleaned at least once a year. However, this frequency may need to increase if you notice an accumulation of debris such as leaves, moss, mildew, or mold. Regular roof cleaning not only adds to your home's curb appeal but also helps prevent potential damage to your roof and prolongs its lifespan. Remember, the professionals at Rellim Contracting are only a call away to support with your roof cleaning needs.
What types of guarantees do we offer?
At Rellim Contracting, we take pride in offering robust guarantees for the work we deliver. As a recognized GAF Master Contractor, we provide a 3-year workmanship warranty to ensure our installation longevity. Apart from the workmanship warranty, we honor manufacturers' warranties for the materials used. Lastly, our certified contractors offer No-Dollar-Limit (NDL) Guarantees with a maximum term of up to 30 years. These guarantees ensure you peace of mind and stress-free roofing ownership.
How long does it take to replace a roof?
The duration to replace a roof depends on several factors including the size and complexity of the roof, the materials used, and local weather conditions. Generally, for an average-sized home, a complete roof replacement may take anywhere from 1 to 5 days. However, keep in mind that factors such as unexpected weather, especially Mobile's rain, could potentially extend the timeline. Rellim Contracting team, through their efficiency and professionalism, strive to minimize disruption while ensuring high-quality results.
Easy Scheduling and Immediate Assistance
At Rellim Contracting, we've made scheduling an appointment as straightforward as possible. You can reach out to us through email, phone call, or our online contact form to schedule a free estimate or consultation at a time most convenient to you. We're committed to responding promptly, and you'll receive immediate assistance from our friendly team.
Whether it's an emergency repair or a monthly roof maintenance schedule you're interested in, we're here to accommodate your requests without delay. Remember, your complete satisfaction is our ultimate goal!
Let us do the lifting for you. Contact us today and get started with your roofing project!
Stay Connected Through Our Social Media and Blog For Important Updates
Amidst the fast-paced world of today, we understand the importance of staying connected. Therefore, we continuously update our social media profiles and regularly publish insightful posts on our blog.
It's a fantastic way to stay informed about our recent projects, specials, service rollouts, industry news, useful roofing tips, and updates about the general happenings at Rellim Contracting. Our social media and blog also provide a platform to communicate and interact with us more casually.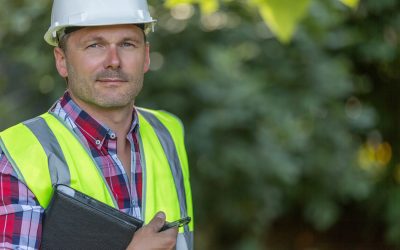 Choosing the Right Roofing Contractor: Tips and Red Flags When it comes to maintaining and repairing your home's roof, choosing the right roofing contractor is of utmost importance. Your roof is a crucial part of your property, protecting it from the elements and...
read more
Roof Work by a Licensed Contractor in Mobile, AL
In Mobile Alabama, it can be difficult finding a quality roofing contractor. There are countless contractors throughout the city, and many of them claim to offer the best services. However, you may be wondering "How is Rellim Contracting any different?" The answer is that we aren't just roofing contractor, but we are also your roofing partner.
When you choose to work with us, our team will provide you with exceptional service based on integrity and professionalism. If you are in need of a high-quality roofing contractor, then look no further than Rellim Contracting.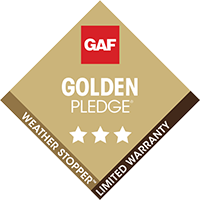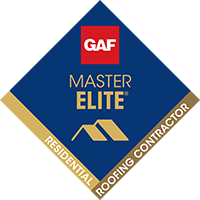 Meet Our Team of Roofing Experts at Rellim Contracting in Mobile, AL
Need your roof repaired or replaced? Call for a FREE quote today!