Water Damage Repair in Mobile, Alabama
24/7 365 days per year.
That is our commitment to you.
When it comes to water damage restoration, water mitigation, and mold remediation, time is of the essence. The water damage restoration process is dedicated to helping homeowners repair their homes from all water damage. You need a certified and experienced team that you can count on for immediate results to save your home or business from the devastating effects of water damage. Our goal is to restore your home to its pre-damage condition.
The team at Contracting will arrive with emergency response vehicles fully loaded with dehumidification and water extraction equipment. Our technicians are certified and experienced in water extraction and drying.  Rellim Contracting provides water mitigation services are dedicated to preventing further damage to your home in Mobile, Alabama and surrounding areas. At Rellim Contracting protecting your property is our goal and sole priority when we arrive on site!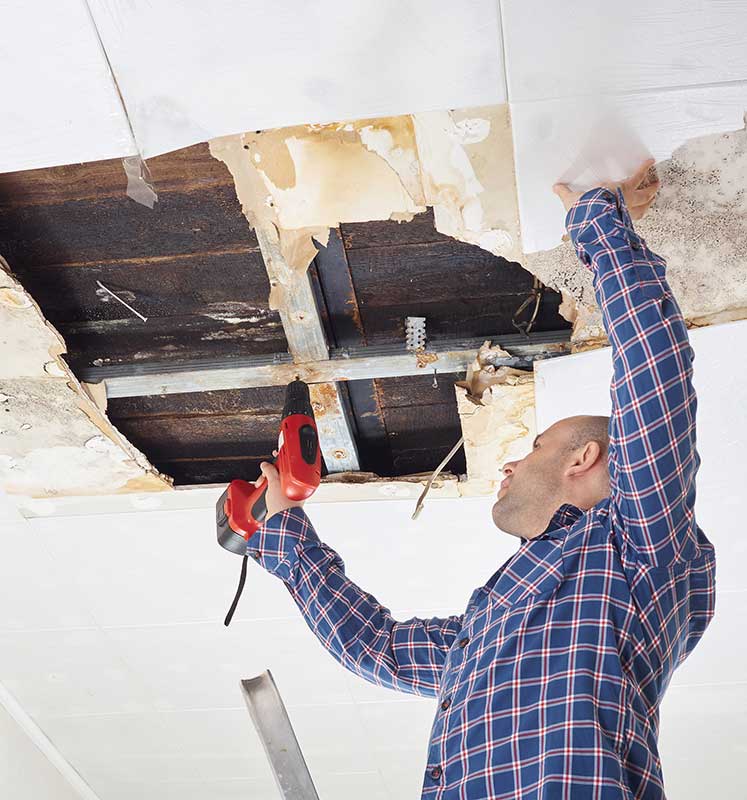 If you have a mold issue, you need to address it immediately before it spreads or worsens. Mold can develop in all places where water is found. Humidity can cause mold to worsen and spread. Our team of experts are trained in mold remediation and can be counted on to provide you with immediate results.
Contact us today! We are committed to helping our customers in a timely and effective manner! Protecting your home is our priority from the moment we arrive on site.
Rellim Contracting is a professional water mitigation and water damage repair company serving Mobile, Alabama and the surrounding areas. Water damage can be costly to your home and/or business, and the roofing experts at Rellim Contracting can help correct the problem as quickly as possible. Our services include roof repair, complete residential roof installation and commercial roof installation, repairing water damage from roof leaks or storm damage, and cleaning up mold problems while fixing the source of the water leaks causing the mold issue.
Rellim Contracting was founded on the principle that the customer is always right and customer service is our main priority. We still feel that way today. At Rellim we strive for excellence in all our products, but we also know that a truly great experience is customer service. The first thing we build with our valued customers is trust!
For all types of water damage repair, residential roofing repair and installation, and commercial roofing Mobile, AL give us a call at 251-533-9357 for a FREE quote.