Roofing in Mobile, Alabama: Protecting Homes with Rellim Contracting
A sturdy and well-maintained roof is essential for protecting a home from the elements and ensuring the safety and comfort of its inhabitants. In the vibrant city of Mobile, Alabama, where the climate can be challenging, having a reliable roofing contractor is of utmost importance. Rellim Contracting emerges as a trusted partner in safeguarding homes through their top-notch roofing services. In this article, we will delve into the significance of quality roofing in Mobile, Alabama, and explore how Rellim Contracting stands out as a premier choice for all roofing needs.
The Importance of Quality Roofing in Mobile, Alabama
Mobile, known for its warm and humid subtropical climate, experiences a range of weather conditions throughout the year. From scorching summer heat to occasional tropical storms, the roofs of homes in Mobile are constantly subjected to a variety of challenges. This makes having a durable and well-installed roof crucial for maintaining the integrity of homes.
Protection from Harsh Weather: Mobile's weather can be unpredictable, with heavy rainfall, high humidity, and occasional storms. A quality roof acts as a shield, safeguarding the interior of a home from water leaks, wind damage, and other weather-related issues.
Energy Efficiency: In the hot and humid summers of Mobile, a well-insulated roof can significantly impact a home's energy efficiency. Proper roofing materials and insulation can help keep indoor temperatures cooler, reducing the strain on air conditioning systems and lowering energy bills.
Home Value: The condition of a home's roof plays a vital role in determining its overall value. A well-maintained and aesthetically pleasing roof can enhance the curb appeal of a property and attract potential buyers.
Introducing Rellim Contracting
When it comes to roofing services in Mobile, Alabama, Rellim Contracting has established itself as a reliable and reputable choice. With years of experience and a commitment to excellence, Rellim Contracting offers a range of services that cater to the diverse needs of homeowners in the region.
1. Expertise and Experience
Rellim Contracting brings a wealth of expertise to the table. Their team of skilled professionals is well-versed in various roofing techniques, materials, and technologies. From traditional asphalt shingles to more advanced options like metal roofing and sustainable alternatives, Rellim Contracting can provide tailored solutions that align with each homeowner's preferences and requirements.
2. Comprehensive Services
One of the standout features of Rellim Contracting is their comprehensive approach to roofing services. They offer a wide range of solutions that cover every aspect of roofing, including:
Roof Installation: Rellim Contracting takes pride in delivering impeccable roof installation services. Their meticulous attention to detail ensures that every shingle is properly placed, contributing to the longevity and durability of the roof.
Roof Repairs: Whether it's a minor leak or significant storm damage, Rellim Contracting can swiftly address roofing issues to prevent further damage to the home's interior.
Roof Inspections: Regular roof inspections are essential for identifying potential problems before they escalate. Rellim Contracting's thorough inspections can catch issues early, saving homeowners from costly repairs down the line.
Roof Replacement: If a roof has reached the end of its lifespan or has sustained irreparable damage, Rellim Contracting can guide homeowners through the process of selecting a suitable replacement option.
3. Commitment to Quality
Rellim Contracting's commitment to quality is evident in every project they undertake. They source roofing materials from reputable suppliers and adhere to industry best practices during installation and repairs. This dedication to quality ensures that homeowners receive a roof that can withstand Mobile's challenging climate and provide long-lasting protection.
4. Customer-Centric Approach
A hallmark of Rellim Contracting's success is their customer-centric approach. They prioritize open communication with homeowners, taking the time to understand their needs and concerns. This collaborative approach allows homeowners to make informed decisions about their roofing projects.
5. Local Expertise
Being a part of the Mobile, Alabama community, Rellim Contracting understands the unique challenges posed by the city's climate and environment. This local expertise enables them to recommend roofing solutions that are specifically tailored to Mobile's conditions, ensuring optimal performance and longevity.
In the heart of Mobile, Alabama, where the climate can be both beautiful and challenging, having a reliable and skilled roofing contractor is essential. Rellim Contracting emerges as a beacon of excellence, offering top-tier roofing services that protect homes from the elements and enhance their value. With their expertise, comprehensive services, commitment to quality, customer-centric approach, and local knowledge, Rellim Contracting is undoubtedly a premier choice for all roofing needs in Mobile, Alabama. Whether it's a new roof installation, repairs, inspections, or replacements, Rellim Contracting stands ready to safeguard homes and provide peace of mind to homeowners in the vibrant city of Mobile.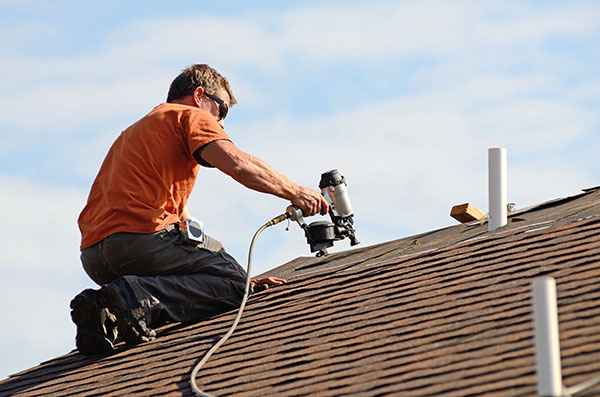 Roof Work by a Licensed Contractor in Mobile, AL
In Mobile Alabama, it can be difficult finding a quality roofing contractor. There are countless contractors throughout the city, and many of them claim to offer the best services. However, you may be wondering "How is Rellim Contracting any different?" The answer is that we aren't just roofing contractor, but we are also your roofing partner.
When you choose to work with us, our team will provide you with exceptional service based on integrity and professionalism. If you are in need of a high-quality roofing contractor, then look no further than Rellim Contracting.